It's so nice to meet you!
I'm Dr Jenny
Passionate about people, performance and practical solutions, I care deeply about your cognitive health and wellbeing.
Business leaders and professionals work with me to become the best version of themselves in a way that supports their health, happiness and wellbeing, leading sustainable high-performance.
About Dr Jenny Brockis
Speaker, Trainer & Author
Award-winning speaker, trainer, coach and best-selling author
Award-winning Speaker
I'll help you improve mental performance and productivity so that you're in control
Forever Curious
Passionate about people, performance and practical solutions
My purpose
Inspire positive change that makes work work better for everyone
Medical Background
Medical practitioner and lifestyle medicine physician
Connecting to what matters
Simplifying the complex and getting the most out of life and work
I can help you develop powerful strategies to take you from good to great
Working together enables you to build a deep understanding of your strengths, creates clarity around your goals and supports you to take the action steps needed to evolve and thrive.
I'll share what the science has revealed works best and show you how to implement the changes and embed the new habits needed for yourself, your team, and your organisation.
Simplifying the complex, connecting to what matters, and getting the most out of life and work.
Contact Dr Jenny
Great work enables you to create greater happiness and success in every facet of your life
My purpose is to share, teach and inspire meaningful and positive change that makes work, work better, for everyone.
This stems from a lifelong curiosity just like the elephant in Kipling's Just-So story "How the Elephant Got his Trunk" that begs the question "What's possible here?"
My lived experience of burnout while in General Practice and learning to manage several bouts of depression catalysed my desire to make work, work better for everyone and to advocate for fairer, more equitable and respectful workplaces.
When not speaking, training, or writing you'll find me with my nose stuck in a good book, researching the latest science, attempting a new yoga pose or following my passion for spending time in nature and savouring whatever I can find in the Great Outdoors.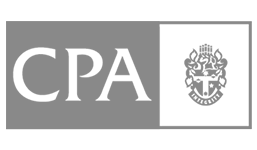 Keynote Speaker and Workshop Facilitator
As an award-winning speaker, best selling author, medical practitioner and board-certified lifestyle-medicine physician my work is to help you improve your mental performance, productivity and efficiency, so you can take back control of your day.
Want to take your thinking to the next level? Hit the button below and let's talk.