Thriving Mind
How can we cultivate a good life in our brave new world?
Discover the amazing science for reclaiming your humanity and being happy!
Order now
Download Free Sample
Download Your Free Sample
Give the book a test drive – download the first chapter of Thriving Mind: How to Cultivate a Good Life for free!
By signing up you will receive regular updates with strategic tips on how to think more clearly, enjoy greater happiness, find more balance and create deeper connections at work, home and in life. You can unsubscribe at any time.
What's Inside
Discover the amazing science for reclaiming your humanity and being happy!
When you're in a more positive space, you're not only happier, you're more motivated, energised and excited to take on a new challenge. Adapting to change and being more resilient becomes second nature as you handle life's disappointments and messy upsets more easily and with less residual impact. This section outlines the emotional ingredients you need to live a happy life.
Thriving is about enjoying positive well-being, feeling energised and seeking opportunities to continue to grow as a person and professionally. You're open to new ideas, you're more creative and engaged with all that our multifaceted world has to offer.
Thriving is about the self-care lifestyle choices you make and those little extras that make all the difference to how you interact with our world. This section outlines the essential lifestyle choices to live a thriving life.
Being human relates to the quality of all your relationships, tapping into your unique qualities of compassion, kindness and empathy for greater tolerance, understanding and inclusion. This is about caring for others as global citizens of our fragile planet. This section outlines the essential ways to connect with others.
"I had the privilege of a sneak peek at my wonderful colleague Dr Jenny Brockis' new book 'Thriving Mind'. I would highly recommend this book as a must-read. I love the really practical tips in the book for enjoying a thriving life."
Linda Ray
Founder & CEO
NeuroCapability
"In Thriving Mind, Dr Jenny Brockis has touched on something so many of us experience on a daily basis. We're pushing ourselves too hard in the relentless pursuit for success and paying a heavy price – personally and professionally. Her pragmatic approach based on her own experiences and depth of knowledge is empowering and transformative which will help us all to become our brilliant selves – and isn't that what we all want for our organisations, teams, ourselves and our families. A must-read for anyone wanting to thrive in today's world."
Janine Garner
Networking & Collaboration Expert
janinegarner.com.au
"Dr Jenny Brockis is to be applauded for penning a concise, interesting and informative book. Dr Brockis has reviewed volumes of international research and synthesized it into a reader-friendly book with "Actionable" advice. From the curious reader to healthcare professionals seeking evidence-informed recommendations , Thriving Mind has something for everyone. Once again, Dr Brockis proves why she is a trusted authority on the links between lifestyle and vitality!"
Alan C. Logan
Co-Author, Your Brain on Nature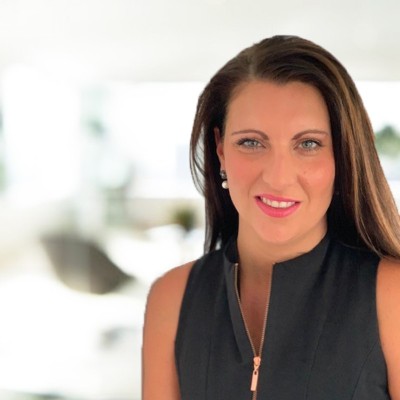 "WOW, WOW, WOW! What a life-changing book. I was more than aware, just how ingrained the habit of putting my career, work and business ahead of not only my health but in everything in my life but what I do about that has been a quest I have been on for quite some time. Jenny has not only identified the true implications of that but has provided unbelievably straight forward and actionable steps to get balance and control back. This isn't just "another" health book or theory, this is a game-changer. If you are wondering if there is a way to feel happier and healthier whilst balancing big responsibilities – yes there is, and the answers are on these pages!"
Kylie Clark
General Manager, Preacta Recruitment
"In Thriving Mind, Dr Jenny Brockis shares her personal experience and insights, providing a variety of practical ideas for preventing overwork, burnout, lack of mental well-being, and loneliness. Drawing on the findings of science and positive psychology, she offers an easy-to-use framework for becoming a "happy, thriving, human." In a world overcome with challenges, uncertainty, and constant change, Dr Brockis provides comfort, optimism, and hope."
Paul and Erin Kurchina
Directors, KurMeta Group
"In this book, Dr Jenny Brockis tells us gently but warmheartedly how we can be the main character of our own lives. This is very timely, since many of us are suffering from geopolitical events, natural disasters and a pandemic, and looking for the new normal. It is never too late for us to adapt and thrive to have "happiness." After reading the book, I felt as if today was the first day of the rest of my life."
Prof. Ken Nosaka
PhD, Director of Exercise and Sports Science, School of Medical and Health Sciences, Edith Cowan University
"What a wonderful and rich tapestry of valuable information Jenny has woven with this book. She has pulled together a hundred disparate threads of wellbeing knowledge, interlaced them with research, her own story and her deep determination to help others. The result is an easy to read, accessible and comprehensive picture of this topic. If you are long on need and short of time and looking for a route through the myriad of content, then there is no better place to start."
Isobel Colson
The Get Going Coach
Get Going Coaching
Hi, I'm Dr Jenny.
I'm a medical practitioner and board-certified lifestyle medicine physician, specialising in brain health and mental performance. I work to inspire others to become the best versions of themselves by translating the findings of the neuroscience and positive psychology into simple practical tools that enable people to work smarter not harder.
With three decades of experience of working with people, I understand that while intentions may be good, changing behaviours is not always easy!
An international speaker, trainer and author of now four books, I am frequently sought after as a commentator in the media and have had many articles published in a variety of magazines and journals.
Check out my offerings to find out how I can help you and your team.